Jeffrey L. Hochman,
Partner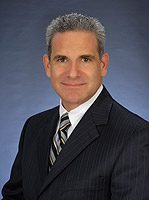 Education and Background:
J.D., honors, University of Florida, 1991
B.A., honors, Tulane University, 1988
Tulane University Scholars Program, University of Edinburgh, Scotland, 1986-87
Phi Beta Kappa, 1988
Memberships:
The Florida Bar
Broward County Bar Association
Florida Municipal Attorneys Association
Trial Bar of the United States District Court for the Southern District of Florida and the United States District Court for the Middle District of Florida
Admitted to practice before the United States District Court of Appeals for the Eleventh Circuit
Experience
Mr. Hochman has practiced as a trial lawyer for 25 years in South Florida. He focuses his attention on commercial litigation, governmental litigation, and appeals. His cases typically involve real estate and land use conflicts, contractual matters, and business disputes. Mr. Hochman also represents a variety of governmental entities in litigation concerning employment practices, discrimination, statutory compliance, torts, and civil rights.
He has been designated as a "Top Lawyer" by the South Florida Legal Guide in the areas of commercial and business litigation, and he maintains an AV rating with Martindale-Hubbell.
The variety of published and unpublished opinions associated with his cases illustrates the broad scope of Mr. Hochman's practice: Valdes v. City of Doral, 662 Fed. Appx. 803 (11th Cir. 2016); Trigo v. City of Doral, 663 Fed. Appx. 871 (11th Cir. 2016); O'Boyle v. Thrasher, 638 Fed. Appx. 873 (11th Cir. 2016); Charnley v. Town of South Palm Beach, 649 Fed. Appx. 874 (11th Cir 2016); Bellizzi v. Islamorada, 151 So. 3d 486 (Fla. 3d DCA 2014); Fernandez v. Bal Harbour Village, 49 F. Supp. 3d 1144 (S.D. Fla. 2014); Weinstein v. City of North Bay Village, 977 F. Supp. 2d 1271 (S.D. Fla. 2013); Bender v. Miami Shores Village, 578 Fed. Appx. 822 (11th Cir 2014); Palmer Trinity Private School, Inc., v. Village of Palmetto Bay, 802 F. Supp. 2d 1322 (S.D. Fla. 2011); Jessup v. Miami-Dade County, 440 Fed. Appx. 689 (11th Cir. 2011); Miller's Ale House, Inc. v. Boynton Carolina Ale House, LLC, 702 F. 3d 1312 (11th Cir. 2012); Frazier v. Dreyfuss, 14 So. 3d 1183 (Fla. 4th DCA 2009); Shell v. Schwartz, 975 So. 2d 1158 (Fla. 4th DCA 2008); Southern Coatings v. City of Tamarac, 943 So. 2d 948 (Fla. 4th DCA 2006); Developers of Northlake, Inc. v. Northlake Equities, Inc., 944 So. 2d 1014 (Fla. 4th DCA 2005); Vetro v. City of Coral Springs, 901 So. 2d 875 (Fla. 4th DCA 2005); ISPR v. Dreyfuss, 831 So. 2d 197 (Fla. 4th DCA 2002); and Florida City Police Dept. v. Corcoran, 661 So. 2d 409 (Fla. 3d DCA 1995).
The Trust Reporter published Mr. Hochman's article "A Duty to Retain Evidence?" in its December 2004 issue.
Mr. Hochman also served as a presenter for the Florida Bar's December 3, 2014, continuing legal education course titled, "Practical Guidance on Platting."
Practice Areas
Commercial Litigation
Civil Trial Law
Local Government
Civil Rights Litigation